TOP TALENT HIRING
CHECKLIST
6 Unconventional Steps to Hiring
TOP TALENT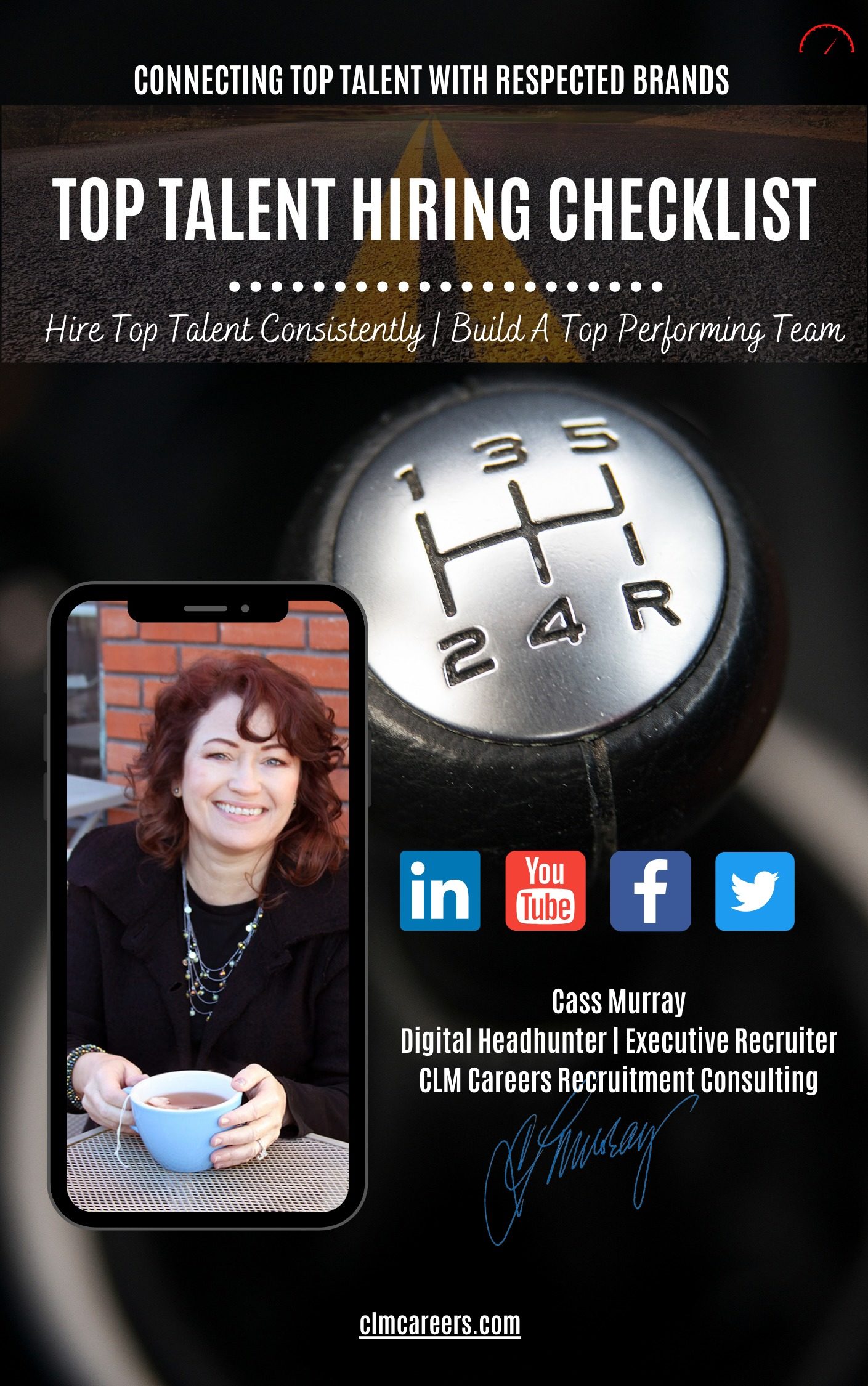 Hire Top Talent Consistently
Build A Top Performing Team
You are looking for TOP talent, right?
These days, you need to IMPRESS TOP Talent.
You need a Job Invitation NOT a Job Description.
You will want referrals from TOP employees. They LOVE to share their work and what they love about it.
Using social media will get you out to the TOP employees of your competitors instead of only posting to the very few who constantly prowl job boards, unhappy in their current roles.
TOP candidates are NOT prowling job boards.
They hear about great opportunities through word of mouth, previous employers who refer them, social media and can even be through referrals from your own network.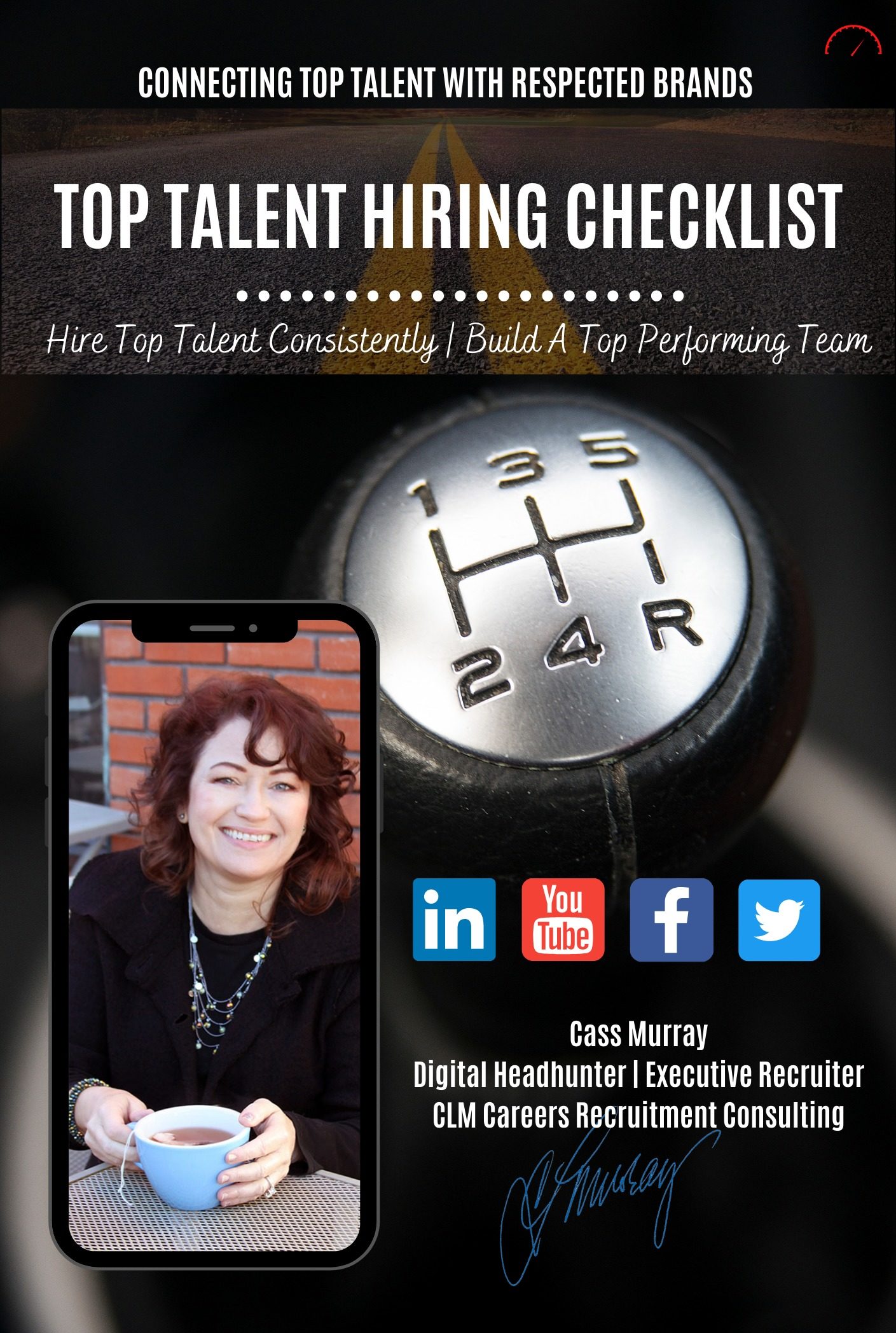 Years of working with Hiring Managers demanding the best of the pool, this list helped me RACE to the finish line to attract top talent.
Want to know HOW successful
companies KEEP the top talent they
acquire and how their team helps
successful leaders reach career-changing
goals?
It's not ONLY compensation!
Download your copy of the Top Talent Hiring Checklist and start RETAINING TOP Talent ASAP!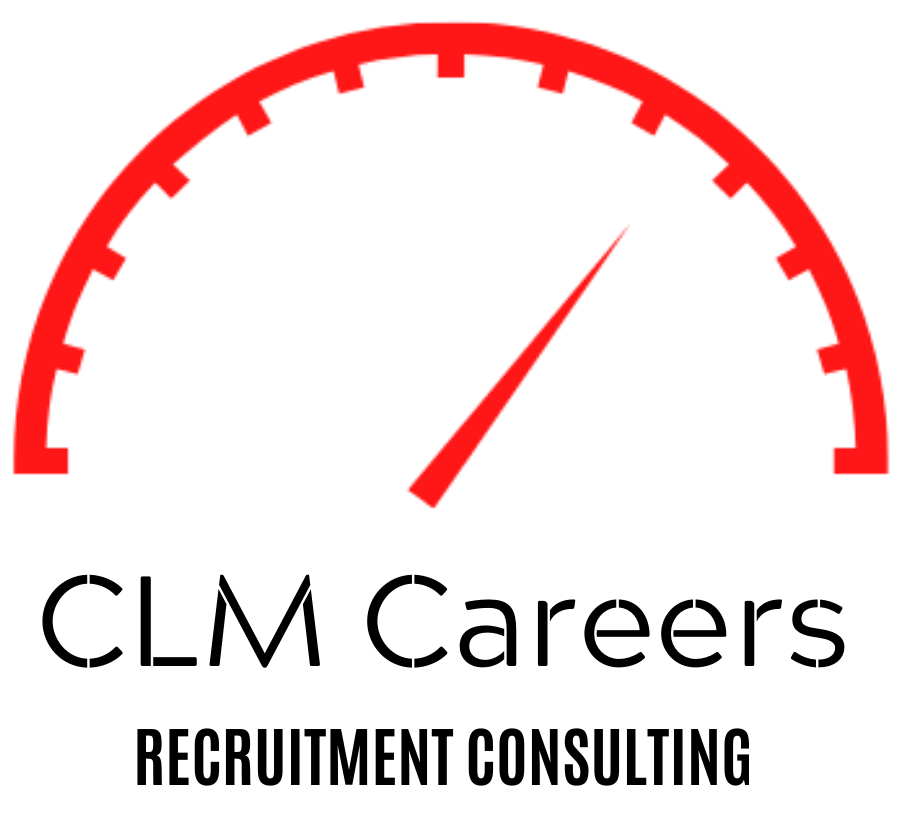 This Checklist will put ROCKET FUEL into your hiring.
Need help finding your next star performer?
Want to take the frustration of attracting and screening talent off your plate?